Bodynamic International is a Somatic Developmental Psychology teaching organization established in Denmark. It conducts training's globally and has been doing so for over thirty years.
The Bodynamic Institute was established in 1982 by Lisbeth Marcher and ten of her colleagues. The Bodynamic Analysis System was created in 1985.
Board of Directors:
Hadi Bahlawan-Marcher – CEO & Chairman
Ditte Marcher
Lisbeth Marcher – Founder, Director of Education
James Nicholas
Jonathan Zerbin
Jesper Nielsen
Michael Rupp
Bodynamic International (BDI) follows the ethical guidelines put forth by the Association of Bodynamic Psychology and the Danish Psychotherapy Association.
Bodynamic International has a core team of trainers who travel and offer training's globally.
Bodynamic training is currently offered in the following countries: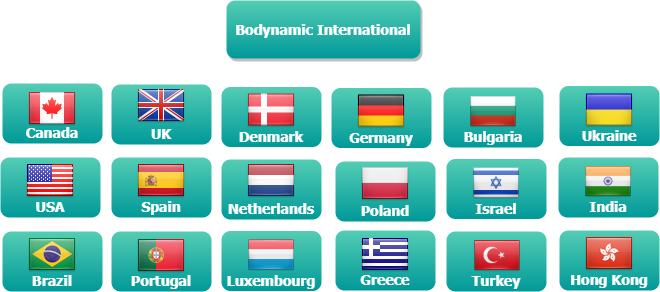 As Bodynamic continues to expand, there are plans to offer trainings in the following countries in the next five years:
In the past Bodynamic International has offered training's in the following countries and hopes to return again soon:
Japan
Czech Republic
Russia
Norway
Chile/ Peru
CEO, Bodynamic International ApS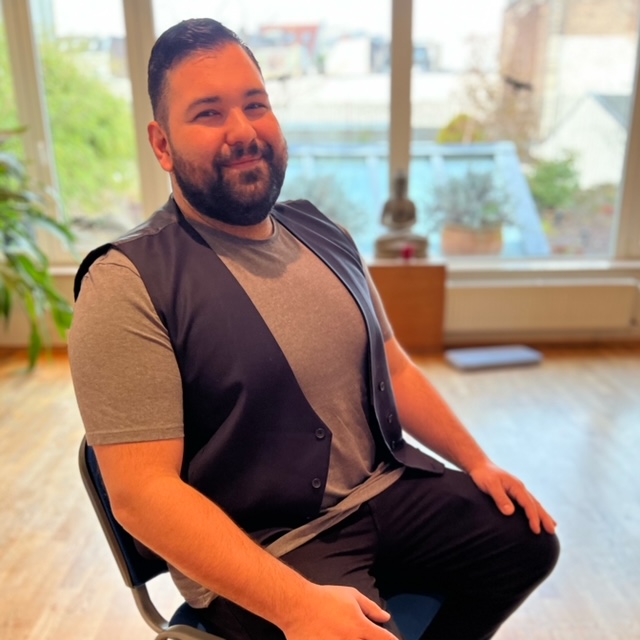 Hadi Adam Bahlawan Marcher – Denmark
Hadi is the third generation, after his mother Ditte Marcher and grandmother, the founder of Bodynamic, Lisbeth Marcher that is actively part of the system. He has been the CEO of Bodynamic International since May 2019. He is working to make this system more known and applied all over the world. It is his dream that Bodynamic methods will be used in different areas of life.
Hadi's career started with a pedagogue's position in an integrational kindergarten. Later on he expanded his work towards working with adolescents. He has worked with the 'Red Cross' organization in refugee camps, using his Bodynamic skills. Part of his responsibility was to take care of the refugee unaccompanied children and adolescents and refugees that had history of being tortured.
For 4 years H. Marcher has worked with people on the Autism Spectrum, using Bodynamic methods and received tremendous results. These people differ in their extend on how well they are adapted to life. One of the outcomes of his work was that Hadi was asked to teach other pedagogues how he works with people that have Autism in different institutions in Denmark.
He has also worked with patients that suffer from personality disorders like schizophrenia, bipolar disorder and PTSD as well as with people that suffer from eating disorders and sexual abuse using the Bodynamic approach. Within the Bodynamic International organization Hadi has been an assistant trainer and co-teacher in 'Shock and Trauma Training' of Bodynamic, in Brazil, Ukraine, Denmark and Greece. As well as promoting and participating in Bodypsychotherapy conventions in Europe.
H. Marcher gets his energy by using all his Bodynamic skills in his daily life, in his relationship with his family and friends. He is tremendously fond of doing yoga and spending time in the nature and playing football. Spirituality has a big place in Hadi's life, as well as keeping on the desire to constantly rebuilding more knowledge around the different traditions from all over the world. He loves his work and the learning will never stop.
International Master Trainers
Ditte Marcher
Born in 1959. Daughter of the founder of Bodynamic, Lisbeth Marcher. She is a member of Bodynamic since 1994. She did the full Analytic training that she finished in 1995 and choose to be trained to be a teacher in Bodynamic. She is a therapist and supervisor. She is one of the creators of Bodynamic's shock approach. She influenced Bodynamic deeply with the concepts of Dignity, Me and the different layers of feelings.
She has been teaching in foundation trainings since 1995 and has been a senior teacher in practitioner trainings since 2003. She has been teaching Bodynamic's trainings in US, Canada, Russia, Belarus, Ukraine, Japan, Greece, Netherlands, Denmark and Brazil. She was the CEO of Bodynamic International from 2008 to 2019. She is a member of EABP and she was a chairman in the EABP forum committee.
She also has and still doing a variety of workshops and business consulting. From 1986-1992 she was working in war zones with children in crisis, mainly in Palestine, Lebanon and Israel. From 1994-1998 she was working as a consultant for the police in Denmark and Sweden for cases of young criminals. In the same period she was trainer for the teachers of AMU centers that upgrade education of unemployed workers. She was also one of the main teachers in a two-year program, teaching young adults how to be project leaders. In 1999 she was doing workshops in Seattle and Vancouver for police and fire departments for better handling communication during crisis. She has done conflict resolution and support in many crisis areas. She has been a volunteer in different projects in Africa, South America, ex-Yugoslavia and Denmark.
She is the co-author of the book "Resources in coping with shock" with Merete Holm Brantbjerg and the article "Psychophysical Approaches to working with PTSD and the Ego" with Lene Wisbom in 2014.
She has attended many various conferences and she has made a presentation of Bodynamic's trauma experience in European trauma conference in Edinburg, a presentation in EABP conference in Athens 2004, in the International Scientific Committee (for Psycho-Corporal Psychotherapy) São Paulo 2005, in the conference for Shock and Trauma in Netherlands 2010, at EABP conference in Athens in 2016 around the Veteran Projects – Work With Traumatized Soldiers and at The Body Psychotherapy conference in Krakow, Poland 2017. She also has done presentations in various college and universities in US, Greece, Canada, Poland, Brasil and Ukraine.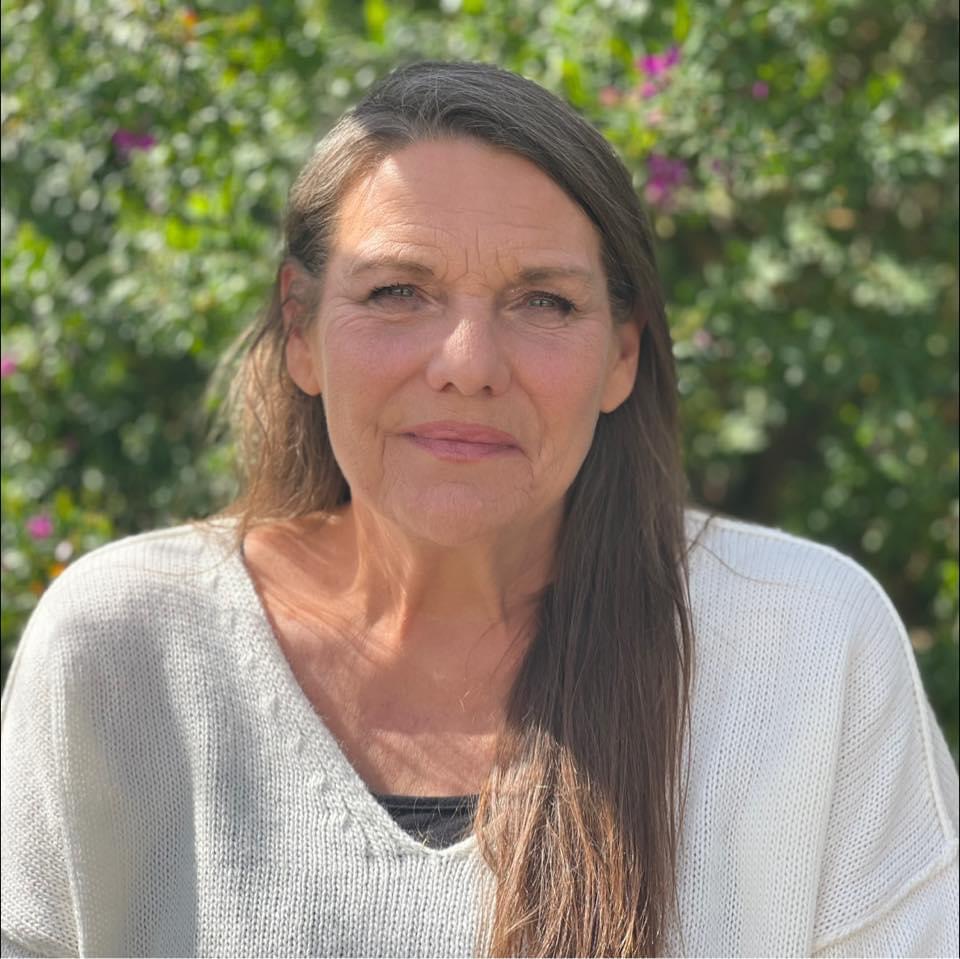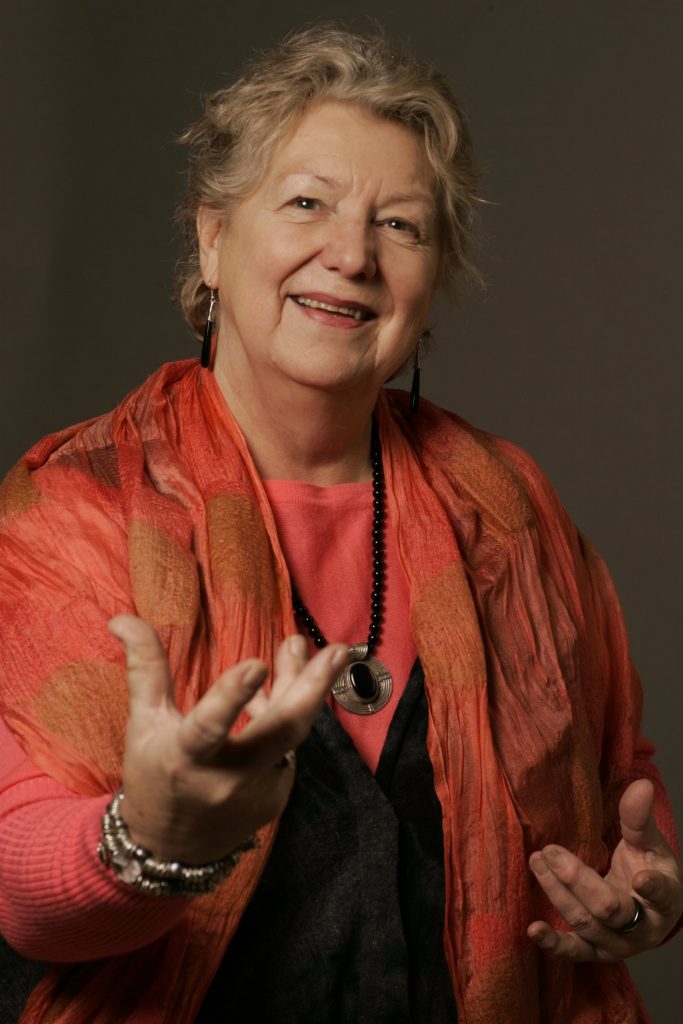 Lisbeth Marcher
She is the founder of the Bodynamic System and of Bodynamic International in collaboration with various colleagues. She is the former director of the Bodynamic System, while now she is the international supervisor for all educational issues.Lisbeth Marcher is the former president of EABP.
She has presented her work and taught in many countries and at many conferences, since the 1970′s. One of her main contributions to the Bodynamic System is the recognition of the hyporesponsive reaction in peoples' way of being, and how this behavior is represented in the muscles in the body as hyporesponsive muscles in opposition to the normally accepted armour reaction – hyperresponsive muscles. She developed this recognition into a Bodymap and a Characterstructure system, that could be taught to people.During the late 1980′s she was part of developing the Bodynamic approach to resolving shock-trauma.
Many articles about the system have been published, most often by her colleagues – but with her participation in formulating the theory. She has been working on finishing a book about the system for many years – and has been fighting with her dyslexia to make it happen – and now finally published, The Body Encycloedia which can be baught at Amazon and the Danish edition via info@bodynamic.dk.
Today Lisbeth is part of the Bodynamic international teaching team, and travels to Greece, Brazil, Germany, Holland and Denmark.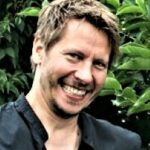 Michael Rupp – Germany
Michael Rupp is a licensed psychotherapist (Psychotherapeut HPG) working in private practice in Munich, Germany, since 2006. He is a Bodynamic educational therapist and supervisor.
He is part of the international trainer team of Bodynamic (Foundation) and has been teaching in Germany, Brasil and Portugal.
Before he has been working as a social pedagogue and therapist for many years, notably as facilitator for 2 pedagogic Healing Centers for children with developmental disturbances (eg. ADHS) and special needs.
Additionally he has been trained in different humanistic and transpersonal approaches like Bioenergetics, Gestalt, Inner Child Work and Diamond Approach (Logos) with Faisal Muqqadam.
He is a member of the dgk (Gesellschaft für Körperpsychotherapie) and EABP (European Association of Bodypsychotherapie).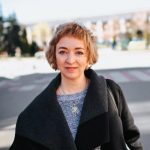 Inna Gavryliuk – Ukraine
Inna believes in the power of contact in the therapeutic process and pays a lot of attention to balancing safety, challenge, risk and education. She loves connecting cognitive understanding and awareness with emotions and the body experience. For her it is a chance to recreate the primal balance of human beingness, a way to be here in the now and stay connected to something greater than oneself.
In her practice she considers that development is a process which goes far beyond the walls of the therapy clinic and the time frames of the session. If it all comes together with a nice dose of humor and the company of a good friend – then anything can happen!
Inna is the coordinator of trainings in Ukraine, educational Therapist and Supervisor, can do Full Bodymaps and teaches in all levels of educations in Bodynamic.
Inna has a Masters in Linguistics and Psychology. She is also a member of the EABP. She has training in Gestalt Therapy, Process Oriented Work and Psychodrama. She's been in clinical practice since year 2000.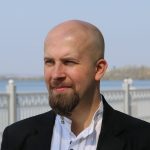 Oleh Hukovskyy – Ukraine
Oleh gets his energy from nature, archery, martial arts, travelling, reading, music, Ukrainian, Native Americans & First Nations cultures.  He is interested in body-oriented psychotherapy, rehabilitation, military combat shock, PTSD, emotional intelligence, neurosciences and peak experience.
Oleh is a Ukrainian psychiatrist, psychotherapist & 2nd generation Medical doctor. He has a Group Analysis education, "Body culture" and "Thanatotherapy" by Vladimir Baskakov. He worked in a psychiatric hospital with neurotic, psychotic and borderline patients.  Additional he finished education in EMDR and Art Therapy, also Leadership and professional skills in psychiatry course, directed by Professor Norman Sartorius. He obtained a Masters Degree in Psychiatry and has a MD in Management of organisations.
Oleh is a Bodynamic international teacher in Foundation in ex. Poland, educational Therapist and Supervisor and part of Veteran project in Ukraine.
Since 2013 he volunteered on Maidan working with soldiers, families of killed soldiers and other traumatized people.  He currently has a private practice working with individual clients and couples who are challenged in relations, self worth, identity, existential issues and self actualization.
He is member of EABP, EPA, sections "Telemental", "Psychotherapy", UUAP, Young Psychiatrists section in Ukrainian Psychiatric Association, co-founder of NGO Developmental Psychological Center "KORA" and co-founder of Ukrainian veterans NGO "EQUILIBRIUM".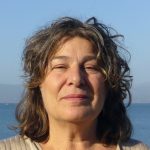 Kalliopi Zorzou – Greece
Kalliopi is a Bodynamic educational therapist, supervisor and teacher and a can do Full Bodymaps.
She has studied and is certified in Counseling Skills, Personal Coaching Practitioner (PCP), NLP and Gold Counseling. She also has also studied in Analytical Cognitive therapy, Gestalt therapy, Hypnotherapy and has a Diploma in Systemic Thinking and Practice.
Kalliopi has been working as an Integrative psychotherapist in a private practice since 2004. She is a member of PESOPS (Greek Association of Body Psychotherapy).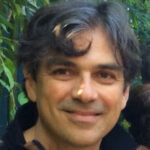 James Nicholas – USA
James Nicholas is a certified Bodynamic therapist and Bodynamic analyst serving Southern California and is one of the North American training coordinators for Bodynamic International.  James is an attorney and member in good standing of the California Bar as well as an associate clinical social worker licensed in California.  He received his B.A. in philosophy and history from UCLA, his J.D. from Northwestern University, and his M.S.W. from USC.
James has a background in massage therapy, Chua Ka, Tai chi, cranial sacral techniques and bodywork.  Areas of focus include individual therapy, trauma, attachment, couples counseling, mediation/conflict resolution, and family systems.  James also specializes in bodymapping (conducting and reading).  In addition to private practice, James also works at the USC Center for Work and Family Life as an associate clinician.  He lives in San Diego with his wife and 7 year-old son.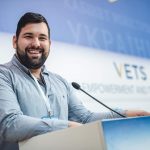 Hadi Adam Bahlawan Marcher – Denmark
Hadi is the third generation after his mother Ditte Marcher and grandmother the founder of Bodynamic, Lisbeth Marcher, that is both actively participating in the system. He is the CEO & Chairman of Bodynamic International from May 2019. He is working to make this system more known and applied all over the world. It is his dream that Bodynamic methods will be used in different areas of life.
H. Marcher gets his energy by using all his Bodynamic skills in his daily life, in his relationship with his family and friends. He is tremendously fond of doing yoga and spending time in the nature and playing football. Spirituality has a big place in Hadi's life, as well as keeping on the desire to constantly rebuilding more knowledge around the different traditions from all over the world. He loves his work and the learning will never stop.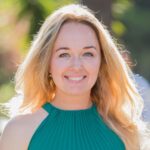 Kristina Vasiljevaite – Netherlands
Kristina's work has  consisted of individual therapy for several years, making Basic Bodymaps – now Full Bodymaps, the diagnostic tool used in Bodynamic approach, assisting and co-teaching in different workshops and educational programs of Bodynamic (like masterclasses and the Foundation training). She was also a translator in the Bodynamic Shock and Trauma Training.
Kristina is coordinator of trainings and workshops in Holland and will be teaching at several of the modules and she develops and organizes her own training's with different themes using Bodynamic principles in Rotterdam. At the same time she is  a volunteer in the shelter home for women who experienced domestic violence.
She started with an education in Pedagogy, later enrolling in psychology at the Erasmus University in Rotterdam. She has done many additional training's in things like 'Rebirthing', Psychoanalysis and completed education as a gestalt therapist. She speaks English, Dutch, Lithuanian and Russian.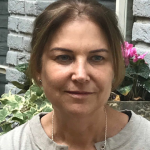 Adily Elstein – Israel
A Clinical Psychologist (since 1992) trained in Bodynamic, Somatic Experiencing and other modalities of body oriented therapies. Adily Integrates, incorporates and applies knowledge of psychology and body in her therapy work, touch therapy and supervision.  She has therapeutic experience in working with adults, children and parents.
Adily is a Bodynamic educational Therapist and Supervisor and can do Full Bodymaps.
Currently working in a private clinic in Jerusalem and is the organizer and teacher for Bodynamic Foundation training in Israel.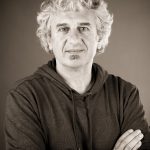 Kostas Gonidakis – Greece
Konstantinos Gonidakis graduated from pedagogical school of Crete, Greece. Since 1988 he has been working as a teacher in a primary school. He was an art photographer for 20 years and has been working for magazines and taking part in exhibitions. Since 2009 he has been working as a Hatha Yoga teacher and he is a licensed USHUI REIKI RYOHO teacher as well. In the psychotherapy field, Konstantinos completed his studies in Body Psychotherapy attending Bodynamic International Greece, he has been trained in trauma therapy and PTSD, Reorienting birthing, as well as in the Full Bodymap.
He has been trained in Hypnosis, in Gentle Bioenergetics, he has been taught the CRM system (The Comprehensive Resource Model) and he attended the Master training «Body posture and Character» with Alberto Torre. He has been working as a body psychotherapist individually and in groups as well.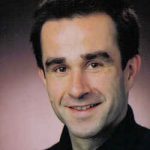 Wolfgang Brandt – Germany
Wolfgang got in contact, in  his first career as a banker, with spirituality, movement arts and bodypsychotherapy. These became his main interests, which he followed the last 30 years. In 2000 he became a natural health professional with a state license for psychotherapy (HPG). After working 7 years in a clinic for Psychotherapy and Psychosomatics, he opened  his private practice for bodypsychotherapy in Dresden, Germany and worked as a trainer for bodyoriented psychotherapy. Beside years of experience in humanistic therapy, he has been trained in  NLP, Qigong, Feldenkrais ® and Somatic Experiencing®. Finding Bodynamic in 2012 allowed him to integrate his main interests in a way, which was not possible before.  He is a Bodynamic therapist since 2017.
Tina Janken Tage – Denmark
Tina is a Certified Bodynamic Therapist, specialist in Shock Trauma and International Teacher from Denmark. Tina does individual therapy in Denmark and online.  In addition to Bodynamic she is educated in NLP, NADA and has a diploma in Psychology. Her life before kids was very different (she worked as a ship broker in Denmark, Norway and England), but becoming a mother of two boys 15 years ago changed her focus. She has taught parenting skills, worked with women who recently has given birth, led a project that physically and psychologically supports overweight children. She has also physically trained prison inmates, and supervises prison guards in their daily contact with inmates.
Local Bodynamic Organizations
Local Coordinators
 Brazil
 Andrea Miranda
andreamcmiranda@gmail.com
 Bulgaria
 Irena Anastasova
irena.anastasova@abv.bg
 Canada
 Jonathan Zerbin
jonathan@bodynamic.com
 Canada
 Arijana Lukic
arijana@bodynamic.com
 Denmark
 Nadine Vinther
nadine@bodynamic.dk
 Germany Bavaria
 Michael Rupp
michael.rupp@bodynamic.de
 Germany
 Anna Wolter
anna.wolter@outlook.com
 Greece
 Kalliopi Zorzou
kalliopi@bodynamic.gr
 Netherlands
 Kristina Vasiljevaite
kristina@bodynamic.com
 Hong Kong
 Karen Wong
georgetown94@gmail.com
 Israel
 Adily Elstein
adilyel@gmail.com
 Poland
 Marta Ułaszewska-Żuk
marta@interp.pl
 Portugal and Spain
 Marlene Barroso
info@psicossomatico.pt
 Ukraine
 Inna Gavryliuk
Inkagav@gmail.com
 United Kingdom
 Prahlad Galbiati
contact@prahlad.info
 USA
 James Nicholas
james@bodynamic.com
Local Trainers
Brazil
Andrea Miranda
Cristina Sousa Castelo
Lucia Alves Rosa
Teresa Virginia Peixoto
Joaquim Dessaune
Canada
Jonathan Zerbin
Denmark
Lisbeth Marcher
Ditte Marcher
Lene Wisbom
Hadi Marcher
Tina Janken Tage
Germany
Michael Rupp
Robert Behner
Wolfgang Brandt
Greece
Kalliopi Zorzou
Kostas Gonidakis
Netherlands
Kristina Vasiljevaite
Carlo le Sage
Israel
Adily Elstein
Ukraine
Inna Gavryliuk
Oleh Hukovskyy
Vadim Gavrilenko
Julia Malovana
USA
 James Nicholas