Bodynamic International er et Udviklingspsykologisk somatisk uddannelses system etableret i Danmark og har haft uddannelser verden over i over 30 år.
Bodynamic Institut blev etableret i 1982 af Lisbeth Marcher og 10 af hendes kollegaer. Bodynamic Analyse Systemet blev til i 1985.
Bestyrelsen:
Ditte Marcher – Formand
Hadi Bahlawan-Marcher – CEO/ Direktør
Lene Wisbom – Co-Director/ med-direktør
Lisbeth Marcher – Grundlægger, Direktør for uddannelses indhold
James Nicholas
Jonathan Zerbin
Jesper Nielsen
Sekretær:
Bodynamic International har en kernegruppe af lærere der rejser og udbyder uddannelser på verdensplan.
Bodynamic uddannelser er for tiden tilbudt i følgende lande:

Da Bodynamic bliver ved med at udvide, er der planer om at have uddannelstilbud i følgende lande indenfor 5 år:
Kroatien
Israel
Italien
Tyrkiet
Bulgarien
Før i tiden havde Bodynamic International uddannelses tilbud i følgende land og vil måske vende tilbage snart:
Japan
Tjekkiet
Rusland
Norge
Chile/ Peru
CEO/ Direktør, Bodynamic International ApS
Hadi Adam Bahlawan Marcher – Danmark
Hadi er 3-die generation efter hans mor Ditte Marcher og mormor, grundlæggeren af Bodynamic, Lisbeth Marcher og som stadig er aktiv i systemet. Han har været diretør i Bodynamic International siden maj 2019. Han arbejder på at gøre dette system mere kendt og anvendt over hele verden. Det er hans drøm, at bodynamic's metoder vil blive brugt i forskellige områder af livet.
Hadis karriere startede i en pædagogs stilling i en integreret børnehave. Senere udvidede han sit arbejde med at arbejde med unge. Han har arbejdet med organisationen 'Røde Kors' i flygtningelejre ved hjælp af sine bodynamic færdigheder. En del af hans ansvar var at tage sig af flygtningens uledsagede børn og unge og flygtninge, der tidligere havde været tortureret.
I 4 år har H. Marcher arbejdet med mennesker med Autisme Spektrum forstyrrelser ved hjælp af Bodynamic metoder og fået gode resultater. Disse mennesker adskiller sig med hensyn til, hvor godt de er tilpasset livet. Et af resultaterne af hans arbejde var, at Hadi blev bedt om at undervise andre pædagoger i, hvordan han arbejder med mennesker, der har autisme i forskellige institutioner i Danmark.
Han har også arbejdet med patienter, der lider af personlighedsforstyrrelser som skizofreni, bipolar lidelse og PTSD, samt med mennesker, der lider af spiseforstyrrelser og seksuelt misbrug ved hjælp af Bodynamic tilgangen. Inden for den Bodynamic International organisation havde Hadi været assistent træner og medlærer i 'Chok Traume uddannelsen' i Brasilien, Ukraine, Danmark og Grækenland. Samt deltaget i kropspsykoterapeutiske konferencer i Europa.
H. Marcher får sin energi ved at bruge alle sine bodynamic færdigheder i hans daglige liv, i sit forhold til sin familie og venner. Han er utrolig glad for at lave yoga og tilbringe tid i naturen og spille fodbold. Spiritualitet har en stor plads i Hadis liv såvel som at holde fast ved ønsket om konstant at genopbygge mere viden omkring de forskellige traditioner fra hele verden. Han elsker sit arbejde, og læringen stopper aldrig
.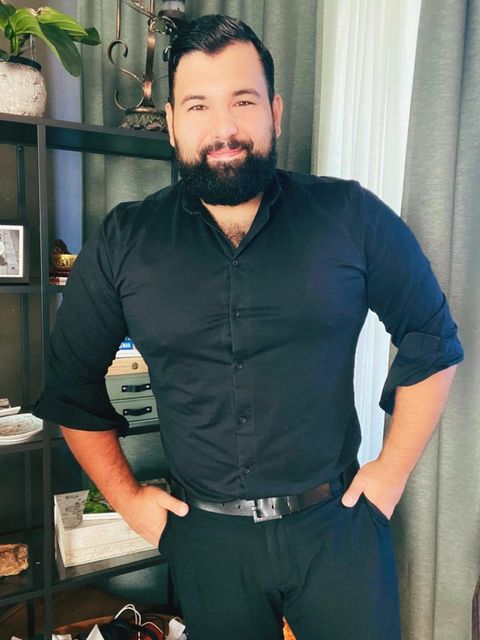 Internationale Senior Lærere
Ditte Marcher
Født i 1959. Datter af grundlæggeren af ​​Bodynamic, Lisbeth Marcher. Hun har væert medlem af Bodynamic siden 1994. Hun gennemførte uddannelsen som Bodynamic Analytiker i 1995 og valgte at blive uddannet til at være lærer i Bodynamic. Hun er terapeut og supervisor. Hun er en af ​​skaberne af Bodynamic's chok tilgang. Hun påvirkede Bodynamic dybt med begreberne Værdighed, Mig'et og de forskellige følelseslag.
Hun har undervist på grunduddannelsen Foundation siden 1995 og har været seniorlærer i Practitioner uddannelsen siden 2003. Hun har undervist i Bodynamic i USA, Canada, Rusland, Hviderusland, Ukraine, Japan, Grækenland, Holland, Danmark og Brasilien. Hun var administrerende direktør for Bodynamic International fra 2008 til 2019. Hun er medlem af EABP, og har været formand i EABP forum komiteen.
Hun har holdt og holder stadig en række workshops og giver forretningsrådgivning. Fra 1986-1992 arbejdede hun i krigszoner med børn i krise, hovedsageligt i Palæstina, Libanon og Israel. Fra 1994-1998 arbejdede hun som konsulent for politiet i Danmark og Sverige med af unge kriminelle. I samme periode var hun træner for lærerne i AMU-centre, der opgraderer uddannelse af ledige arbejdstagere. Hun var også en af ​​hovedlærerne i et toårigt program, hvor hun lærte unge voksne at være projektledere. I 1999 holdt hun workshops i Seattle og Vancouver for politi og brandvæsen for bedre håndtering af kommunikation under krise. Hun har gjort konfliktløsning og støtte i mange kriseområder. Hun har været frivillig i forskellige projekter i Afrika, Sydamerika, det tidligere Jugoslavien og Danmark.
Hun er medforfatter af bogen "Ressourcer i håndtering af chok" med Merete Holm Brantbjerg og artiklen "Psychophysical Approaches to working with PTSD and the Ego" med Lene Wisbom in 2014 på engelsk og her på Dansk.
Hun har deltaget i mange forskellige konferencer, og hun har holdt en præsentation af Bodynamic's traumehåndtering på europæiske traumekonferencer – i Edinburg, en præsentation på EABP-konferencen i Athen 2004, i Den Internationale Videnskabelige Komité (for kropspsykoterapi) São Paulo 2005, på konference for Chok og Traume i Holland 2010, på EABP-konferencen i Athen i 2016 omkring Veteran Projekter – Work With Traumatized Soldiers og på The Body Psychotherapy conference i Krakow, Polen 2017. Hun har også holdt præsentationer på forskellige universiteter og universiteter i USA, Grækenland, Canada, Polen, Brasilien og Ukraine.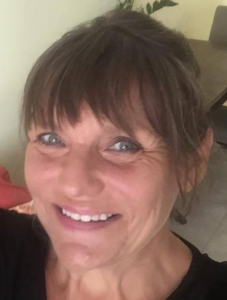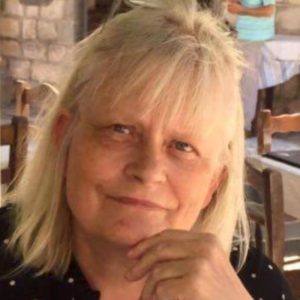 Lene Wisbom
En af seniorlærere verden over på special uddannelserne i Bodynamic International ApS. Er certificeret Bodynamic Analytiker, terapeut og supervisor og kan udføre Full Bodymaps.
Udgiver af Bodynamic Books, skrevet og tegnet Testmanual +  Tesudtegnins manual og Test Analyse Manual på dansk og engelsk, revideret andre manualer på dansk og engelsk (Undervisnings Manual + Chok Traume Manual)
Oprindeligt psykomotorisk lærer fra 1979 og Bodynamic Analytiker uddannelse fra 1992-96, certificeret i 2002, Specialuddannelse i traume terapi ved Bodynamic, 1-årig fra 2001 til 2002, og Specialistuddannelse i supervision, 1-årig fra 2004 til 2005, Kvalificeret som lærer i systemet fra 2004. Har også fulgt SCT, international systemisk gruppeorienteret træning fra 2004 – 2007
Medlem af Dansk Psykoterapeutforening siden 2001 og EABP i 2012 – udmeldt 2021. Medlem af Forum i Dansk Psykoterapeutforening.
Startede en klinik i 1994 og kvalificerede sig som uddannelses terapeut i 2002, har haft klienter og grupper i mange år med at arbejde med voksne, teenagere og børn, specialiseret i choktraumeterapi, refødsel og terapi for handicappede.
Lisbeth Marcher
Er grundlægger af Bodynamic System og Bodynamic International i samarbejde med forskellige kolleger. Hun var tidligere direktør for Bodynamic System og altid været leder for alle uddannelsesmæssige spørgsmål. Lisbeth Marcher var tidligere præsident for EABP.
Hun har præsenteret sit arbejde og undervist i mange lande og på mange konferencer siden 1970'erne. Et af hendes vigtigste bidrag til det Bodynamic Systemet er forståelsen af ​​den hypo-responsive reaktion i folks måde at være på, og hvordan denne adfærd repræsenterer sig i musklerne i kroppen, som hypo-responsive muskler i modsætning til den normalt accepterede beskyttelsesreaktion – hyper-responsive muskler. Hun udviklede denne forståelse ind i en Bodymap og et Karakterstruktur system, som kunne undervises i. I slutningen af ​​1980'erne var hun en del af udviklingen af ​​den bodynamic's tilgang til løsning af choktraumer – og udvikling af nye ressourcer.
Mange artikler om systemet er blevet offentliggjort, ofte af hendes kolleger – men med hendes deltagelse i formuleringen af ​​teorien. Hun har arbejdet med at færdiggøre en bog om systemet i mange år – og har kæmpet med sin dysleksi for at få det til at ske – The Body Encycloedia – købes via Amazon på engelsk og på dansk "Bodyencyklopædi 1 + 2" via info@bodynamic.dk.
I dag er Lisbeth en del af det internationale Bodynamic undervisningsteam og rejser til Grækenland, Brasilien, Tyskland, Holland og Danmark.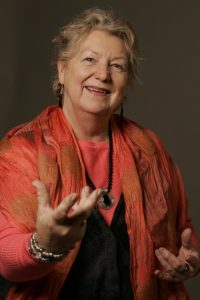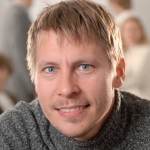 Michael Rupp – Germany
Michael Rupp is a licensed psychotherapist (Psychotherapeut HPG) working in private practice in Munich, Germany, since 2006. He is a Bodynamic educational therapist and supervisor.
He is part of the international trainer team of Bodynamic (Foundation) and has been teaching in Germany, Brasil and Portugal.
Before he has been working as a social pedagogue and therapist for many years, notably as facilitator for 2 pedagogic Healing Centers for children with developmental disturbances (eg. ADHS) and special needs.
Additionally he has been trained in different humanistic and transpersonal approaches like Bioenergetics, Gestalt, Inner Child Work and Diamond Approach (Logos) with Faisal Muqqadam.
He is a member of the dgk (Gesellschaft für Körperpsychotherapie) and EABP (European Association of Bodypsychotherapie).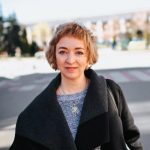 Inna Gavryliuk – Ukraine
Inna believes in the power of contact in the therapeutic process and pays a lot of attention to balancing safety, challenge, risk and education. She loves connecting cognitive understanding and awareness with emotions and the body experience. For her it is a chance to recreate the primal balance of human beingness, a way to be here in the now and stay connected to something greater than oneself.
In her practice she considers that development is a process which goes far beyond the walls of the therapy clinic and the time frames of the session. If it all comes together with a nice dose of humor and the company of a good friend – then anything can happen!
Inna is the coordinator of trainings in Ukraine, educational Therapist and Supervisor, can do Full Bodymaps and teaches in all levels of educations in Bodynamic.
Inna has a Masters in Linguistics and Psychology. She is also a member of the EABP. She has training in Gestalt Therapy, Process Oriented Work and Psychodrama. She's been in clinical practice since year 2000.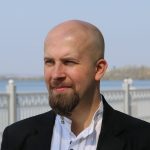 Oleh Hukovskyy – Ukraine
Oleh gets his energy from nature, archery, martial arts, travelling, reading, music, Ukrainian, Native Americans & First Nations cultures.  He is interested in body-oriented psychotherapy, rehabilitation, military combat shock, PTSD, emotional intelligence, neurosciences and peak experience.
Oleh is a Ukrainian psychiatrist, psychotherapist & 2nd generation Medical doctor. He has a Group Analysis education, "Body culture" and "Thanatotherapy" by Vladimir Baskakov. He worked in a psychiatric hospital with neurotic, psychotic and borderline patients.  Additional he finished education in EMDR and Art Therapy, also Leadership and professional skills in psychiatry course, directed by Professor Norman Sartorius. He obtained a Masters Degree in Psychiatry and has a MD in Management of organisations.
Oleh is a Bodynamic international teacher in Foundation in ex. Poland, educational Therapist and Supervisor and part of Veteran project in Ukraine.
Since 2013 he volunteered on Maidan working with soldiers, families of killed soldiers and other traumatized people.  He currently has a private practice working with individual clients and couples who are challenged in relations, self worth, identity, existential issues and self actualization.
He is member of EABP, EPA, sections "Telemental", "Psychotherapy", UUAP, Young Psychiatrists section in Ukrainian Psychiatric Association, co-founder of NGO Developmental Psychological Center "KORA" and co-founder of Ukrainian veterans NGO "EQUILIBRIUM".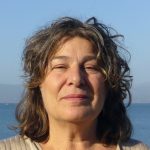 Kalliopi Zorzou – Greece
Kalliopi is a Bodynamic educational therapist, supervisor and teacher and a can do Full Bodymaps.
She has studied and is certified in Counseling Skills, Personal Coaching Practitioner (PCP), NLP and Gold Counseling. She also has also studied in Analytical Cognitive therapy, Gestalt therapy, Hypnotherapy and has a Diploma in Systemic Thinking and Practice.
Kalliopi has been working as an Integrative psychotherapist in a private practice since 2004. She is a member of PESOPS (Greek Association of Body Psychotherapy).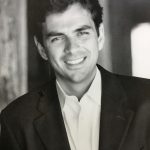 James Nicholas – USA
James is a certified Bodynamic Therapist and Analyst and can do full Bodymaps.  He was educated at U.C.L.A. and Northwestern University School of Law.  He has a background as a lawyer in private practice for many years, which included mediating disputes as well as trial advocacy.  James also studied philosophy and history which he uses in his therapy practice.  He speaks Spanish, Italian, Greek, and enough Japanese to order sushi.  James completed Bodynamic Foundation, Practitioner, Shock, and Rebirth trainings in Greece and Amsterdam from 2011-2016.
In the Fall of 2018, James will begin his Masters of Social Work at the University of Southern California with a course towards licensure in California as a social worker and therapist. He is a member of the USABP. His office located in Santa Monica, California where he resides with his wife Evangelia and their four-year-old son George.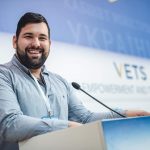 Hadi Adam Bahlawan Marcher – Denmark
, is the third generation, after his mother Ditte Marcher and grandmother, the founder of Bodynamic, Lisbeth Marcher that is both actively participating in the system. He is the CEO of Bodynamic International from May 2019. He is working to make this system more known and applied all over the world. It is his dream that Bodynamic methods will be used in different areas of life.
H. Marcher gets his energy by using all his Bodynamic skills in his daily life, in his relationship with his family and friends. He is tremendously fond of doing yoga and spending time in the nature and playing football. Spirituality has a big place in Hadi's life, as well as keeping on the desire to constantly rebuilding more knowledge around the different traditions from all over the world. He loves his work and the learning will never stop.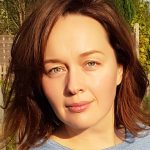 Kristina Vasiljevaite – Netherlands
Kristina's work has  consisted of individual therapy for several years, making Basic Bodymaps – now Full Bodymaps, the diagnostic tool used in Bodynamic approach, assisting and co-teaching in different workshops and educational programs of Bodynamic (like masterclasses and the Foundation training). She was also a translator in the Bodynamic Shock and Trauma Training.
Kristina is coordinator of trainings and workshops in Holland and will be teaching at several of the modules and she develops and organizes her own training's with different themes using Bodynamic principles in Rotterdam. At the same time she is  a volunteer in the shelter home for women who experienced domestic violence.
She started with an education in Pedagogy, later enrolling in psychology at the Erasmus University in Rotterdam. She has done many additional training's in things like 'Rebirthing', Psychoanalysis and completed education as a gestalt therapist. She speaks English, Dutch, Lithuanian and Russian.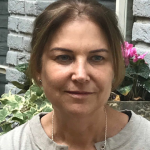 Adily Elstein – Israel
A Clinical Psychologist (since 1992) trained in Bodynamic, Somatic Experiencing and other modalities of body oriented therapies. Adily Integrates, incorporates and applies knowledge of psychology and body in her therapy work, touch therapy and supervision.  She has therapeutic experience in working with adults, children and parents.
Adily is a Bodynamic educational Therapist and Supervisor and can do Full Bodymaps.
Currently working in a private clinic in Jerusalem and is the organizer and teacher for Bodynamic Foundation training in Israel.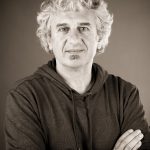 Kostas Gonidakis – Greece
Konstantinos Gonidakis graduated from pedagogical school of Crete, Greece. Since 1988 he has been working as a teacher in a primary school. He was an art photographer for 20 years and has been working for magazines and taking part in exhibitions. Since 2009 he has been working as a Hatha Yoga teacher and he is a licensed USHUI REIKI RYOHO teacher as well. In the psychotherapy field, Konstantinos completed his studies in Body Psychotherapy attending Bodynamic International Greece, he has been trained in trauma therapy and PTSD, Reorienting birthing, as well as in the Full Bodymap.
He has been trained in Hypnosis, in Gentle Bioenergetics, he has been taught the CRM system (The Comprehensive Resource Model) and he attended the Master training «Body posture and Character» with Alberto Torre. He has been working as a body psychotherapist individually and in groups as well.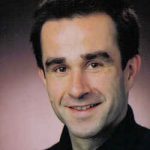 Wolfgang Brandt – Germany
Wolfgang got in contact, in  his first career as a banker, with spirituality, movement arts and bodypsychotherapy. These became his main interests, which he followed the last 30 years. In 2000 he became a natural health professional with a state license for psychotherapy (HPG). After working 7 years in a clinic for Psychotherapy and Psychosomatics, he opened  his private practice for bodypsychotherapy in Dresden, Germany and worked as a trainer for bodyoriented psychotherapy. Beside years of experience in humanistic therapy, he has been trained in  NLP, Qigong, Feldenkrais ® and Somatic Experiencing®. Finding Bodynamic in 2012 allowed him to integrate his main interests in a way, which was not possible before.  He is a Bodynamic therapist since 2017.
Tina Janken Tage – Denmark
Tina is a Certified Bodynamic Therapist, specialist in Shock Trauma and International Teacher from Denmark. Tina does individual therapy in Denmark and online.  In addition to Bodynamic she is educated in NLP, NADA and has a diploma in Psychology. Her life before kids was very different (she worked as a ship broker in Denmark, Norway and England), but becoming a mother of two boys 15 years ago changed her focus. She has taught parenting skills, worked with women who recently has given birth, led a project that physically and psychologically supports overweight children. She has also physically trained prison inmates, and supervises prison guards in their daily contact with inmates.
Local Bodynamic Organizations
Local Coordinators:
Brasil – Andrea Miranda
Canada – Jonathan Zerbin
Denmark – Lene Wisbom
Germany – Michael Rupp
Netherlands – Kristina Vasiljevaite
Hong Kong – Karen Wong
Israel – Adily Elstein
Poland – Marta Ułaszewska-Żuk
Portugal and Spain – Marlene Barroso
Ukraine – Inna Gavryliuk
United Kingdom – Prahlad Galbiati
USA – James Nicholas
Local Trainers:
Denmark – Ditte Marcher, Lisbeth Marcher, Lene Wisbom, Hadi B. Marcher, Tina Janken Tage
Germany – Michael Rupp, Wolfgang Brandt
Greece – Kalliopi Zorzu, Natasa Chrisini, Konstantinos Gonidakis, Manolis Skoulikas,
Netherlands – Kristina Vasiljevaite
Ukraine – Inna Gavriluik, Julia Malovana, Vadim Gavrilenko
United States & Canada – Anne & Joel Isaacs, James Nicholas
Brasil – Andrea Miranda
Israel – Adily Elstein (no current trainings)