The Bodynamic – Somatic Psychology and Analysis System – is a pioneering method of somatic developmental psychology and psychotherapy that integrates current research in the psychomotor development of children, cognitive and depth psychotherapy, brain research, and special emphasis on the quality of contact and on healthy relationship.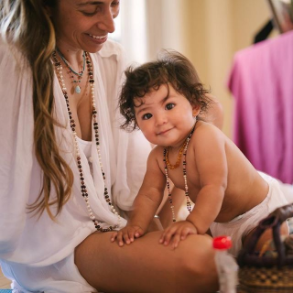 Mutual Connection & Dignity
The core belief of the Bodynamic System is that the human being is a social being motivated by a deep drive toward contact and connection with others, without losing pride and dignity, seeking what we term termed Mutual Connection.
Our understanding is that Dignity and Worthiness is built up in an individual through a deep sense of mutuality and compassionate affirmation. When core aspects and emotions of the self are not affirmed or supported in childhood, it leads to the creation of defenses which then become the source of relationship problems later in life.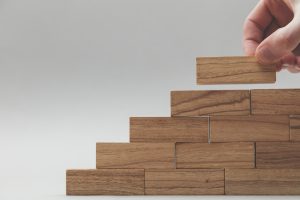 Resource Building
Using the body as a resource we assist in building new psychological competencies in an individual that were missed during childhood development. Building these new resources often results in a new profound sense of self and being that was difficult to initially imagine.
125
Muscles & Fascia mapped for their Psychological Abilities
The human body is integrated into the therapy through precise knowledge of the psychological function of each muscle, based on data obtained from 30 years of systematic studies on child development and the psychotherapy experience of adult clients.
Unique to the Bodynamic System is the focus on building resources as the foundations of inner security. A qualified therapist trained in this comprehensive discipline can determine which age-appropriate resources a client needs to learn, and can then proceed to work with specific movements to activate muscles within a developmental age level. When a person retrieves forgotten inner resources or develops new ones, she or he becomes capable of approaching the deeper layers of her traumatic experiences with success. Building resources and awareness also enables the person to move towards a much broader range of choices in life.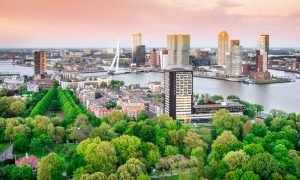 Upcoming Workshop
Emotions in Movement – Rotterdam, Netherlands Janurary 13 & 14, 2018
In this workshop the focus is on emotions and what aspects of the self work together with them. If you are familiar with the Bodynamic system, it will deepen your knowledge regarding the topic of emotions and the body, connecting and understanding it with the Ego functions. If this is your first time training with Bodynamic it will then help you to broaden the focus of the emotional world that we constantly live in. All our decisions are made by emotions in the first place, and only later  does the mind put rationalizations to support them as mentioned before.
By being more aware of what emotions we carry and how our body is, or is not reacting to them, will give us the tools to address them and steer them. We all know how easy we can make wrong decisions when in a bad mood. Or how our emotional states can impact our quality of life. In this workshop you will get first hand knowledge and tools how to be our own captain of your emotional ship, instead of letting the waves of circumstances dictate where the ship is sailing.
Training
Bodynamic Somatic Developmental Psychology training's can be found in over eleven countries. Classes can last several days such as in workshop or up to three years such as in the Practitioner.  Five different types of training's are offered:
Workshops
Foundation
Practitioner
Shock Trauma
Master Classes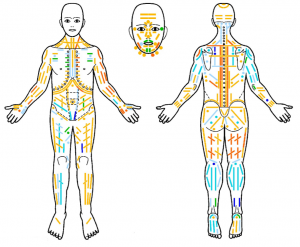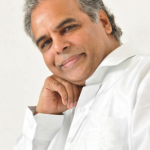 "Bodynamic Somatic Developmental Psychology is probably the most body-oriented and comprehensive developmental psychology and character structure model there is. Therefore, I highly recommend the Bodynamic foundation level training as a must to all those who are serious about being a body-oriented therapist."
Raja Selvam, PhD, Senior Trainer of Somatic Experiencing, Developer of Integral Somatic Psychology™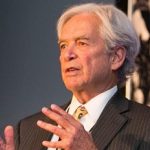 "I believe that most schools of psychology and therapy have failed to understand fundamental ways humans use to make meaning about themselves in the world. Marcher, Fich, and their Bodynamic colleagues make a stunning step forward in overcoming this error by providing a fundamental developmental framework that helps us to understand the pathways humans move through and how to work effectively with our patients, young and old."
Edward Tronick, PhD, Professor of Psychology, University of Massachusetts; Chief Faculty, Infant-Parent Mental Health Post-Graduate Certificate Program, University of Massachusetts; and Director, Child Development Unit, Children's Hospital Boston, Harvard Medical School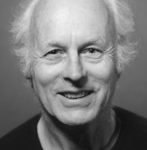 David Boadella, the noted Reichian scholar, has referred to Lisbeth Marcher as "the Scandinavian legacy of Wilhelm Reich".
David Boadella, B.A., M.Ed., D.Sc.hon.
Recent Articles
Jonathan
Because of new research into child development, the developmental perspective has captured the attention of the therapeutic community for the last fifteen years, and it is transforming the way therapy is being carried out. Most schools of body psychotherapy have also been deeply impacted by this shift, but most have had to rely on theories that address primarily psychological development to inform their work. In this interview, I discuss the formation of a truly somatically based theory of human development with its founder, Lisbeth Marcher.
Jonathan
Since the mid-80s, the Bodynamic System has developed new ways to work with trauma and stress-related conditions by incorporating the body in a very concrete, physical manner. In this article we describe how we work with the Ego split that is caused by shock.
Jonathan
Overcoming Shock Trauma and PTSD Bodynamics Training for the Ukrainian veterans is aimed at the post traumatic growth of the combat operations participants and is based on the "equal to equal" principle. The training is created by Ditte Marcher, Director of Bodynamics International, and is based on the 30 years of experience working in the war zones. The training was first carried out in Denmark for the Danish veterans in 2013-2014, and the veteran organization VaKa was established as the result. The first training in Ukraine was taught by Ditte Marcher and the Ukrainian assistants in 2015 based on the contract and the request of the Healing War Scars organization.