Emotions in Movement
Body Reading & Emotions in Movement 1-2-3 March 2019, @ Terapia, The Bothy, 17A East End road, Finchley, London, N3 3QE
Ditte Marcher and Bodynamic UK are delighted to invite you to Emotions in Movement,
a workshop to help us to understand and explore the world of emotions
from the Bodynamic perspective.
The word Emotion has its root in the Latin word mot which means "move" so, E-motion equals In Movement
In these 2 days we will look into the Bodynamic's way of looking at layers of feelings – sentiments, emotions and instinct.
When we are taught to hold back our body movements or told that some emotions are bad, and we suppressed and didn't learn to be with them with non-verbal communication to others as a result and inside our self we got closer to instinct behavior.
This is a workshop where there is no god or bad emotions and we will embrace them all as a life necessity done through small lectures, exercises and movements.
We will also learn about the possible consequences of the thwarted movements and the implication we're left with personally and socially.
Current understanding of brain evolution, from reptilian origins of the brainstem, through the mammalian limbic system to present day neocortical development has shown how our emotional state shapes our thoughts. Our thoughts form the basis of our actions and behaviours from which our character takes shape. Reserch shows repressed emotions lead to physical pain, anxiety and illness – new research from Stanford University
If you are interested to explore your emotional world come and join us for a 2-day workshop designed to befriend all emotions and expand emotional resilience through movement. Learning to improve the connection between body and mind and the decision-making process that stems from your emotion expression leading to core happiness and an expanded way of life.
The workshop will consist of lectures alongside tailored practical physical exercises. With a maximum of 26 participants there will be the opportunity to work with some individual cases.
Our teacher is the world class trainer Ditte Marcher, Bodynamic senior trainer with more than 30 years' experience teaching worldwide. Ditte's work follows the lead of her mother Lisbeth Marcher the founder of Bodynamic. Ditte has taken Bodynamic work into a number of areas including projects with war veterans in several countries, conflict resolution, communication during crisis, and has a particular interest in shock and trauma.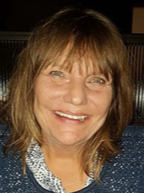 While the workshop will be offered to 26 participants only (RESERVE YOUR PLACE SOON) the first day, Friday March the 1st Body Reading day is open to all!
The practice of Body Reading is a fundamental tool in Bodynamic.
Ditte will introduce the skill of Body reading – so come and experience 1 day of bodily developmental psychology in the perspective of Bodynamic. The body tells our life story – of how we were met and what kind of defenses we put up, so we could stay as much in mutual connection and dignity. Some of the participants will get a possibility of getting their body posture read.
Both workshops are perfect introduction to the Bodynamic Foundation Training
The Body Reading day and the workshop are offered as a package at price of £ 350 or separately: Body Reading day £120, 2 days Emotions in Movement workshop £ 260.
Early bird for the whole package when purchased before January 31st 2019 is £ 320.
For further information and booking please contact Bodynamic UK, Prahlad Galbiati bodynamic.uk@gmail.com
The workshop will be held at Terapia Centre
Address: The Bothy, 17A East End Road, Finchley, London, N3 3QE
http://terapia.co.uk/wp-content/uploads/2017/04/Terapia-Centre-location-map.doc
With kind regards,
Ditte Marcher, CEO and trainer at Bodynamic International and Prahlad Galbiati, UK coordinator
See You there!