Attachment, Connectedness & Contact

4 days' workshop with Ditte Marcher Live on Zoom
November 4 – 7, 2021
We will explore these 3 principles and the problems it can give when we mix them up or get stuck.
We will do so in a mixture of lecture, group exercises, demoes and bodywork.
What happens when we seek contact out from attachment and not connectedness in our relationships.
What is the difference between attaching to another person or connecting?
What kind of relationship do we get if we only know how to get in contact without any ability of connectedness?
How can we bring these principles into our work with clients, so they have a chance for more safety and ability to differentiate through their body to a more balanced and constructive way of being in the world with less fear.
Dates: November 4 – 7, 2021

Time & Zone: 10:00 – 17:00 CET

Price: €750

Early Bird Price: €550 before August 1, 2021

Registration: Please contact Yorgos at info@bodynamic.gr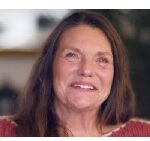 Ditte Marcher Born in 1959. Daughter of the founder of Bodynamic, Lisbeth Marcher. She is a member of Bodynamic since 1994. She did the full Analytic training that she finished in 1995 and choose to be trained to be a teacher in Bodynamic.
She is a therapist and supervisor. She is one of the creators of Bodynamic's shock approach. She influenced Bodynamic deeply with the concepts of Dignity, Me and the different layers of feelings.
She has been teaching in foundation trainings since 1995 and has been a senior teacher in practitioner trainings since 2003. She has been teaching Bodynamic's trainings in US, Canada, Hong Kong, Germany, Great Britain, Portugal, Spain, Russia, Belarus, Ukraine, Japan, Greece, Netherlands, Denmark and Brazil ect. She was the CEO of Bodynamic International from 2008 to 2019. She is a member of EABP and she was a chairman in the EABP forum committee.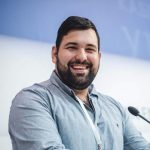 Hadi B. Marcher Hadi is the third generation, after his mother Ditte Marcher and grandmother, the founder of Bodynamic, Lisbeth Marcher that is actively part of the system. He has been the CEO of Bodynamic International since May 2019. He is working to make this system more known and applied all over the world. It is his dream that Bodynamic methods will be used in different areas of life.
Hadi's career started with a pedagogue's position in an integrational kindergarten. Later on he expanded his work towards working with adolescents. He has worked with the 'Red Cross' organization in refugee camps, using his Bodynamic skills. Part of his responsibility was to take care of the refugee unaccompanied children and adolescents and refugees that had history of being tortured.