Introducing a Master level Workshop on
Attachment, Bonding, Connectedness, and Contact
Dates: October 26-29, 2023
Time: 10:00 AM to 5:00 PM CET
Online via Zoom
Throughout our lives, we form various connections with the people around us, from the moment we are conceived until the day we pass away. However, the ways in which we connect with different individuals vary greatly. For example, we cannot expect to connect with our partners in the same way we connect with our parents, nor can we connect with our children in the same way we connect with our employers.
While some connections may be deeper and more influential than others, some may be more superficial. As we progress through life, we often develop an understanding of how we connect with others in different ways during different stages.
During this workshop, we will take a moment to reflect and examine the concept of connecting with others and explore the distinctions between:
Attachment

Bonding

Connectedness

Contact
Understanding these differences is essential because attempting to form an attachment when connectedness is desired can lead to disappointment. Likewise, seeking contact while yearning for bonding may not yield the desired results.
These choices significantly impact our lives, as achieving the preferred connection can bring immense joy and tranquility, while failing to do so may leave us feeling depressed, disappointed, and hurt.
By understanding the differences between attachment, bonding, connectedness, and contact, you will be better equipped to connect with others in more successful and fulfilling ways. This knowledge can lead to increased satisfaction, a sense of accomplishment, deep joy and fulfillment.
Ultimately, nothing matters more than the connections we share with others.
This October, we cordially invite you to join our training with one of the most skilled trainers in the Bodynamic System, Ditte Marcher. As the daughter of the founder and an active human rights activist, Ditte brings a wealth of experience and knowledge. During the workshop, you will participate in various lectures with examples, exercises, demonstrations, and much more that you can apply in both your personal and professional lives.
Early Bird Pricing: €500 (until Sept 10, 2023)
Regular Price: €750
Don't miss this incredible opportunity to enhance your understanding of human connections and improve your relationships in every aspect of your life. Sign up today!
For current Bodynamic Students this Workshop qualifies for 3 Supervision Hours
To register, please contact Yorgos Piaditis at info@bodynamic.gr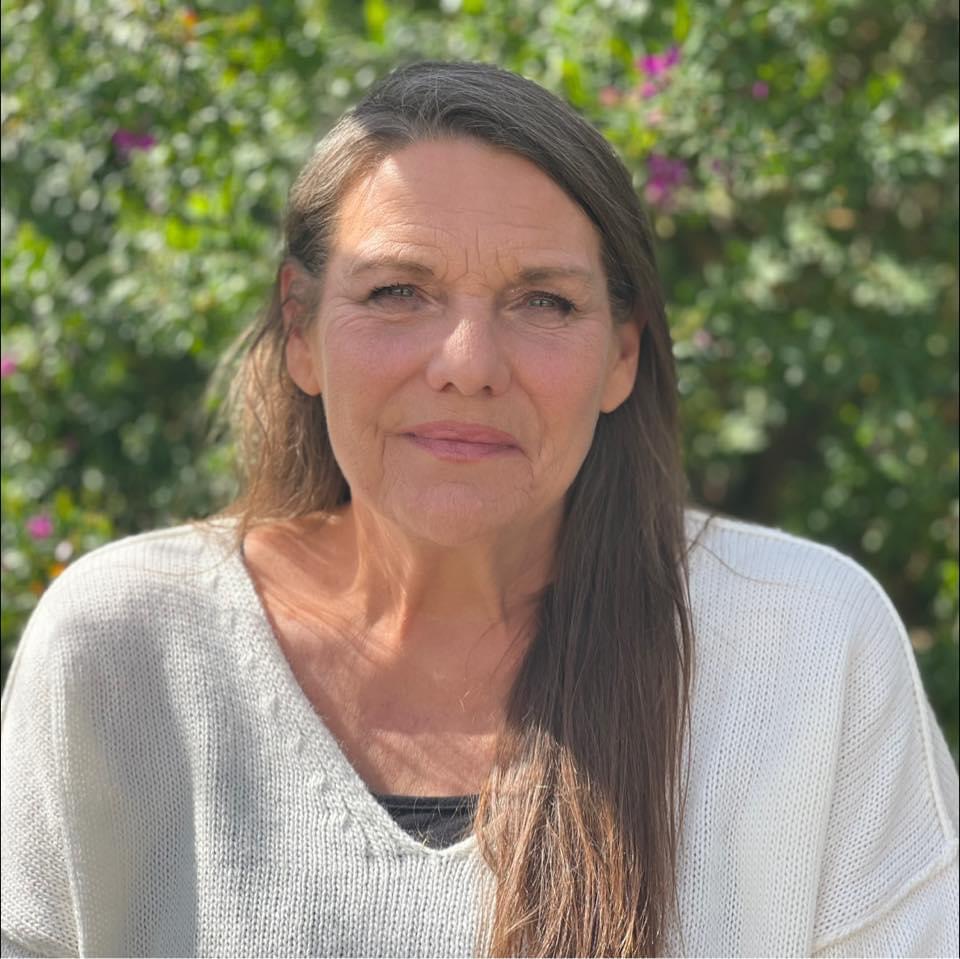 Meet your Trainer: Ditte Marcher
Ditte Marcher is a remarkable individual whose work in the field of Bodynamic somatic Psychology has inspired and transformed countless lives. As the founder of the bodynamic shock trauma training and veteran training she is the driving force behind the Bodynamic system, Ditte has dedicated her life to helping people heal from trauma, develop greater self-awareness, and access their full potential.
What sets Ditte apart is her unwavering commitment to empowering others. With a deep understanding of the mind-body connection, she has developed an approach that recognizes the unique interplay between our physical, emotional, and psychological states. By combining psychotherapy with bodywork and movement techniques, Ditte has created a powerful methods that allows people to access the wisdom and insights of their own bodies, and to tap into their innate capacity for healing and growth.
But Ditte's impact extends far beyond her groundbreaking work in Bodynamic Somatic Psychology. Throughout her career, she has served as a mentor, teacher, and guide to countless individuals, helping them to develop their own skills and abilities as therapists and healers. Her infectious passion and boundless enthusiasm for the work she does have inspired many to follow in her footsteps and pursue their own paths of healing and service.
Whether she is working one-on-one with clients, leading workshops and trainings around the world, or simply sharing her wisdom and insights with those around her, Ditte embodies the very essence of inspiration. Her unwavering commitment to helping others heal and grow is a testament to the transformative power of compassion, courage, and dedication.