Lokal Therapeutenverzeichnis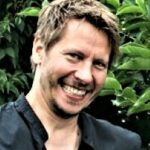 Michael Rupp
Therapeut / Supervisor
Stadt: München
www.psycheundsoma.de
michael.rupp@bodynamic.de or praxis@psycheundsoma.de
+ 49 173 36 55 948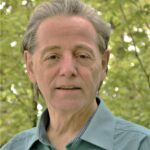 Leidulv Risstad
Therapeut/ Supervisor
Stadt/City: Hamburg
Website: http://risstad.de/
Erlaubnis zur Ausübung der Heilkunde im Gebiet der Psychotherapie
Vertiefung in Schock-Trauma / Entwicklungstrauma und Reorientierung des Geburtsprozesses.
Große Bodymap und Diagnoseerstellung
Einzelsitzungen, Gruppenarbeit & Supervision
Präsenz und Online Sitzungen in: Deutsch, Englisch, Dänisch, Schwedisch und Norwegisch
Kontakt:
Praxis: Schillerstr. 43, 22767 Hamburg
E-mail: leidulv@bodynamic.de
Telefon: +049(0)176-22134681
*****
Immersion in Shock Trauma / Developmental Trauma and Reorientation Birth Process.
Full Bodymap creation and diagnosis
Individual sessions, group work & Supervision
Face-to-face and online sessions in: English, Danish, German, Swedish and Norwegian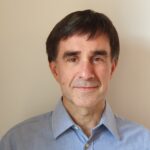 Wolfgang Brandt
Teaching Therapist, Shock Trauma,
Full Bodymap, Reorienting Birth
City: Dresden
E-mail: wolkenbrandt@web.de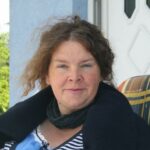 Hendrikje Arzt
Heilpraktikerin (unbegrenzt)
Praxis für Körperpsychotherapie, Traumaheilung und tiergestützte Therapie
Clinic adress: Germany, Holsteinische Str. 44, 10717 Berlin and
Bauernende 25, 14715 Märkisch Luch
website: www.undinenhof.de and www.freieshomoeopathiekolleg.de
contact info: Tel. 0049 (0)179 5259551
email: wanta2@hotmail.de
Certified Bodynamic Therapist
Bodynamic Levels approved: Practitioner, Shocktrauma, Full Bodymapper, Supervisor
Assistent in Foundation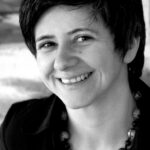 Johanna Baum
Practitioner/ Schock-Trauma/ Full Bodymap
Supervisior / Heilpraktikerin (voll)
Praxis für Körperpsychotherapie
Schillerstr. 43, 22767 Hamburg
www.johannabaum.de
praxis@johannabaum.de
Tel: 040 53268009
mobil: 0176 38320632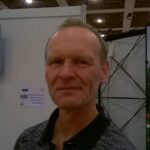 Dirk Johannsen
Practitioner, supervisor
Clinic address: Lessingstr. 2, 61231 Bad Nauheim
website: www.trauma-heilen.de
contact info: dj@trauma-heilen.de; +491781728999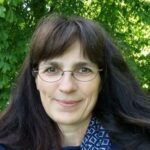 Anna Wolter 
Certified Bodynamic Therapist, Analyst and Supervisor for shock and developmental trauma, Full Bodymap, Reorienting Birth
Preteacher in Foundation-, Shocktrauma-. Bodymap- und Practitioner Training;
Individual and Couple sessions,
German and English, online or in person.
Zertifizierte Bodynamic Therapeutin, Analystin and Supervisorin für Schock- und Entwicklungstrauma, Erstellen von Bodymaps, Reorienting Birth;
Preteacher in Foundation-, Schocktrauma-, Bodymap—und Practitioner Trainings;
Einzel- und Paarsitzungen;
Deutsch und Englisch,
Online oder in Präsenz.
Praxis für Bodynamic in Langenfeld (Rhld), +49/1778728885,
anna.wolter@outlook.com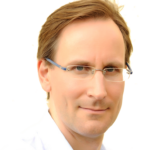 Volker Dammann
Heilpraktiker (Psychotherapie),
Certified Bodynamic Therapist & Supervisor,
Certified Shock & Trauma Training, Full Bodymap,
Assistant in Bodynamic Foundation, Practitioner & Shock Trainings
Languages: English & German
Body Psychotherapy & Trauma Integration
Praxis für Körperpsychotherapie
Herbartstraße 21, 60316 Frankfurt am Main, Germany
https://traumaintegration.de/en
+49 163 7884 239
info@traumaintegration.de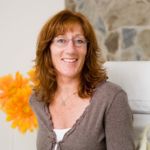 Hilde Sander
Praxis für körperorientierte Psycho-Traumatherapie
Bodynamic Practitioner
Präsenz und Online Sitzungen in deutsch und englisch
Adresse: Deutschland, Vormaystraße 39, 56751 Polch (Mayen-Koblenz)
Website: www.freiraum-therapie.de
Kontakt: Tel. 0049 (0)151 72003175
Email: hilsana@web.de
Foundation/ Practitioner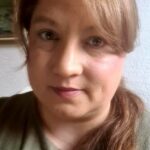 Patricia Graul
M. Sc. Psychologin
Psychologische Psychotherapeutin
Supervisorin, Bodynamic Schock Trauma Therapie, Bodynamic Practitioner, Reorienting Birth, Bodymaps
www.panambi.de
Mein Angebot richtet sich an:
Kinder, Jugendliche, Erwachsene & Experten.
Setting:
– Einzel-, Gruppen-, Paar- & Familientherapie
– Onlinetherapie im geschützten, sicherheitsverschlüsselten Rahmen.
– Hundegstützte Psychotherapie
Kontaktinformationen:
Tel: 0151 2881 2889
Ort: 55566 Bad Sobernheim, Rheinland-Pfalz, Deutschland
E-Mail: graul@panambi.de
Sprachen/Languages/Idiomas:
Deutsch, English, Español/Castellano de Paraguay, Français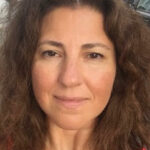 Andrea Iuquich
based in Munich, Germany
Bodynamic Practitioner
Assistant in Fundation and Practitioner
Somatic Counsellor
Sessions offered in English & Spanish
Contact number 00447816878252 or 00491767391215
andreaiuquich@yahoo.com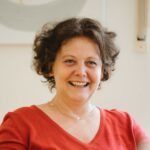 Esther Vanessa Heschl
Praxis für Körperpsychotherapie und Traumaheilung
Herzog-Ludwig-Str. 9
D-85570 Markt Schwaben
Tel. +49 162 37 64 481
Heilpraktikerin (Psychotherapie)
Bodynamic Practitioner
Assistant in Bodynamic Foundation Training